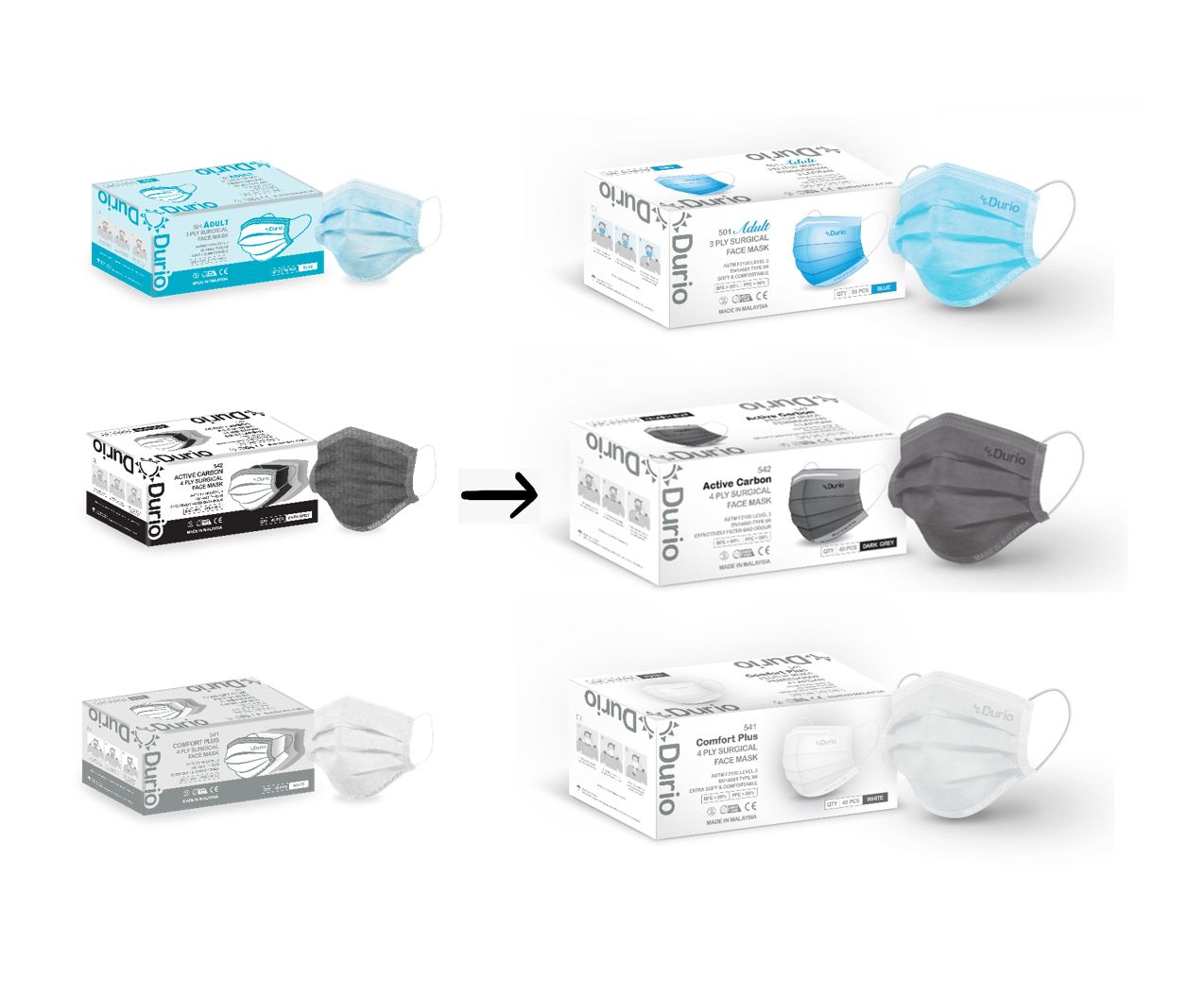 Introducing our New Upgraded Box Design for Durio 501, 541 and 542 Face Mask
In order to enhance brand identity as part of the ongoing evolution of our company's brand, we have decided to redesign some old packaging with a new color scheme, which includes new definitions - Simplicity, Hygiene and Efficiency out of Chaos; creating an identity that reflects those values and to symbolize our future business.

New box designs to be implemented are as follows:-
a) Durio 501 3Ply Surgical Face Mask
b) Durio 541 Comfort Plus 4Ply Surgical Face Mask
c) Durio 542 Active Carbon 4Ply Surgical Face Mask

We are phasing in the new packaging while using up the old one to avoid wastage and save resources. During the transition period, there will be a mix of current and new packaging on the shelf. The mask specification and conformance standard remain unchanged.
Thank you for your support and understanding.